immersion in Arhuaco territory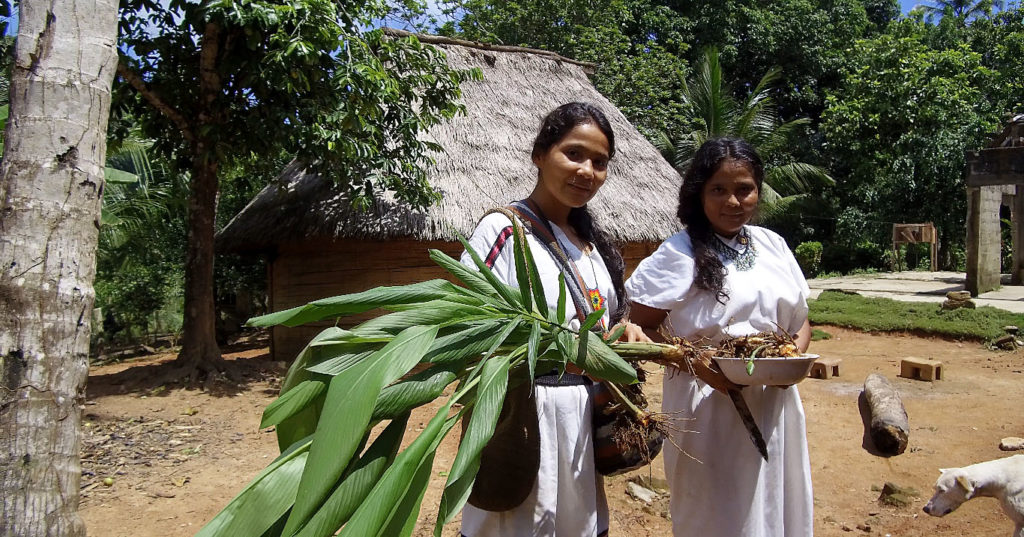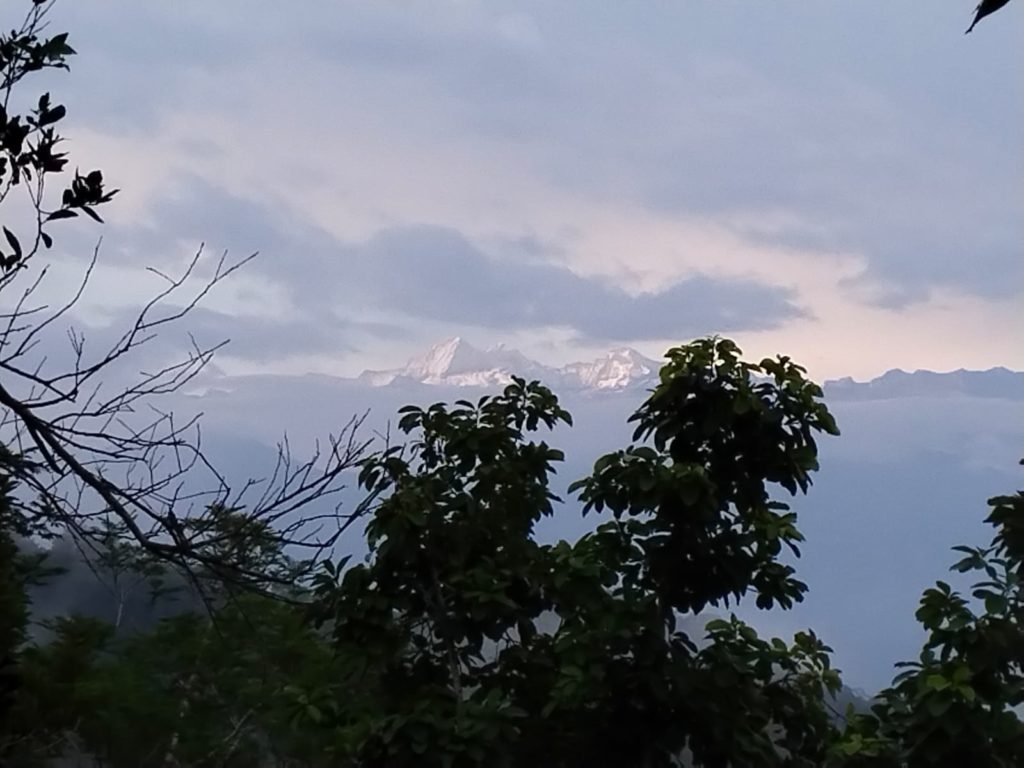 The region
The Colombian Caribbean region and its dry tropical climate (30° on average) extends from the border with Panama to the Guajira desert, the northernmost point of all Latin America. Hundreds of kilometers of beaches, each more paradisiacal than the other, along the lively cities of Cartagena (and its colonial heritage), Barranquilla (and its emblematic carnival) and Santa Marta (near the Tayrona park). But not only! This region is also home to one of the highest coastal mountains in the world. The Sierra Nevada de Santa Marta culminates at 5775m of altitude at only 40 km from the coast. This massif is the original habitat of the descendants of 4 Amerindian tribes: the kogis, the arhuacos, the wiwas and the kankuamos. To enter the Sierra Nevada de Santa is to enter a sacred territory. The very "heart" of the planet according to the natives who, in spite of numerous forced displacements, remain very present, scattered in these mountains. They continue to take care of it and to preserve their cultures while adapting to the present world as they can. Come here, in peace, to connect with nature.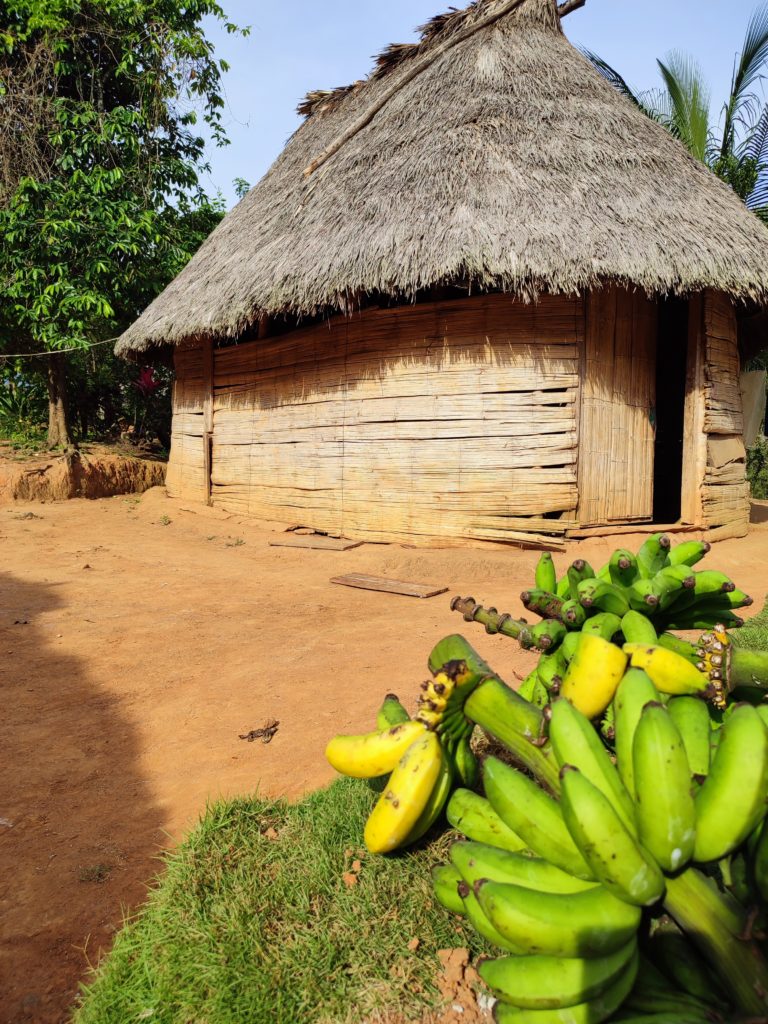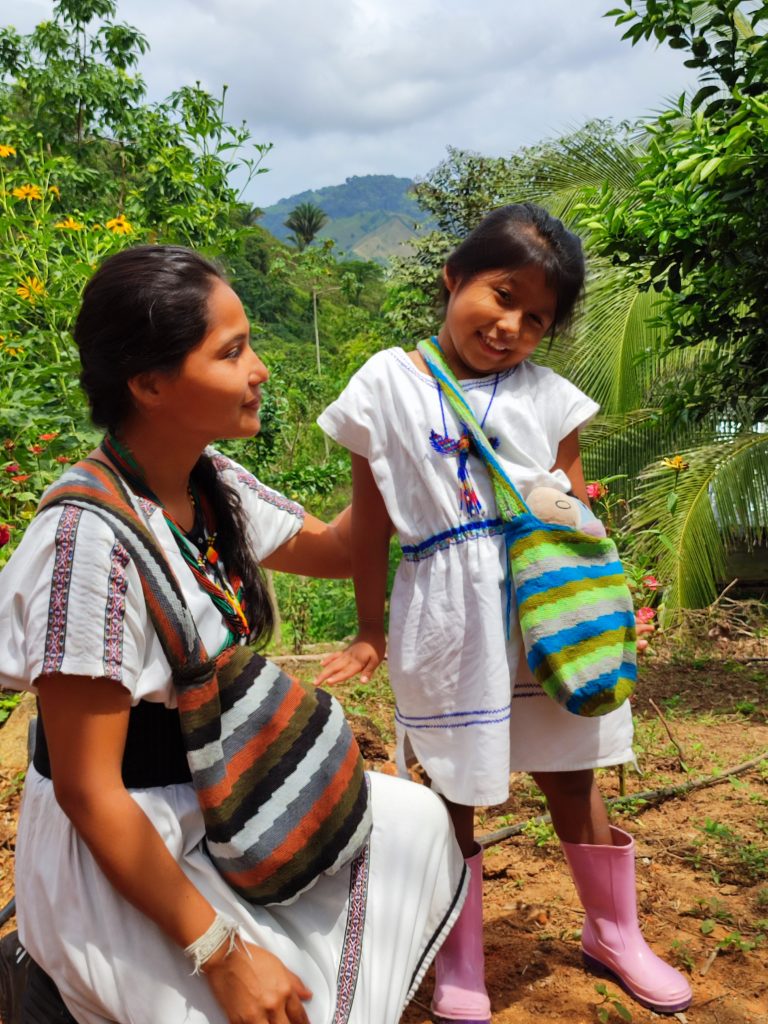 The hosts
Ati and Dwineck (the older sisters of a large family) are part of the Arhuaco community of the Sierra Nevada de Santa Marta. They develop a courageous family project after recovering their land, occupied by drug traffickers.
In this magical territory a few hours walk from the beach, they create a "Space for Dialogue with the Territory and the Mountains". You will live a unique experience at the rhythm of their daily tasks: sowing, harvesting, cooking, thanking Life and Nature.
They have gained access to modern technologies but you will jump back in time and live as when the Spanish crown and drug trafficking had not yet made these people suffer. original peoples.
You will be housed in cabins made by them and will sleep in hammocks. Your meals will only be cooked wood fire. You will live a minimalist experience, but one of the most authentic. Rest, disconnection and reconnection assured.
Proposed activities:
Stroll through the territory and visit other communities

Swimming in the river and in the waterfalls

Sow, reap: help with community chores

Evenings by the fireside

Rites and celebrations