Learning to live well in the Amazon forest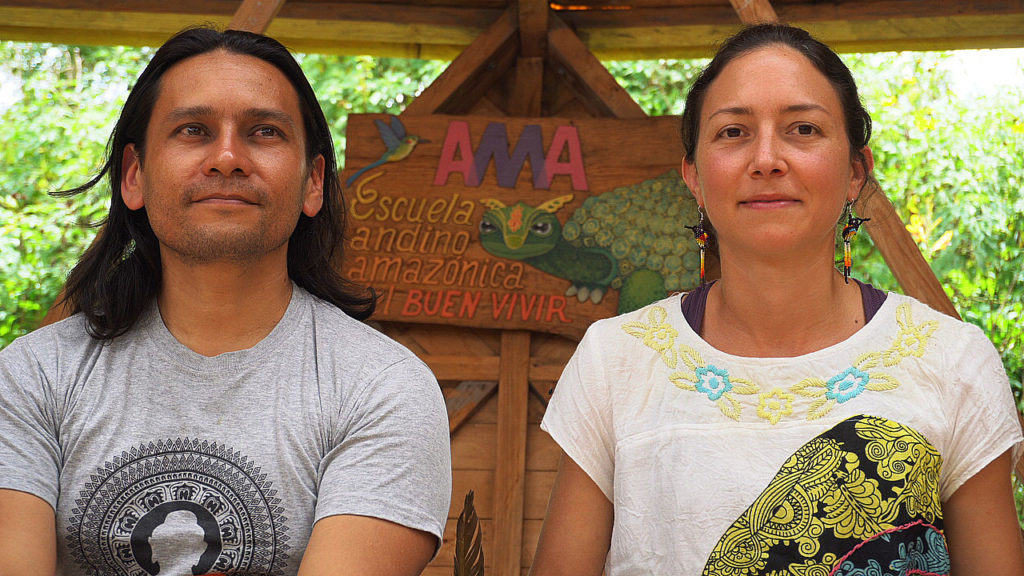 The region
Putumayo is situated in the South West of Columbia. It is on the border of Peru and Ecuador. It is considered to be a wonderful gateway to the Columbian Rainforest. It has a "Selva tropical" climate which means it rains regularly (almost every day during the rainy season), however the temperature remains at around 19 degrees all year round. It is quite a mystical place which attracts people who are passionate about the jungle and its ancestral rituals (20% of the population are of native descent). Come and visit this magical territory and its inhabitants.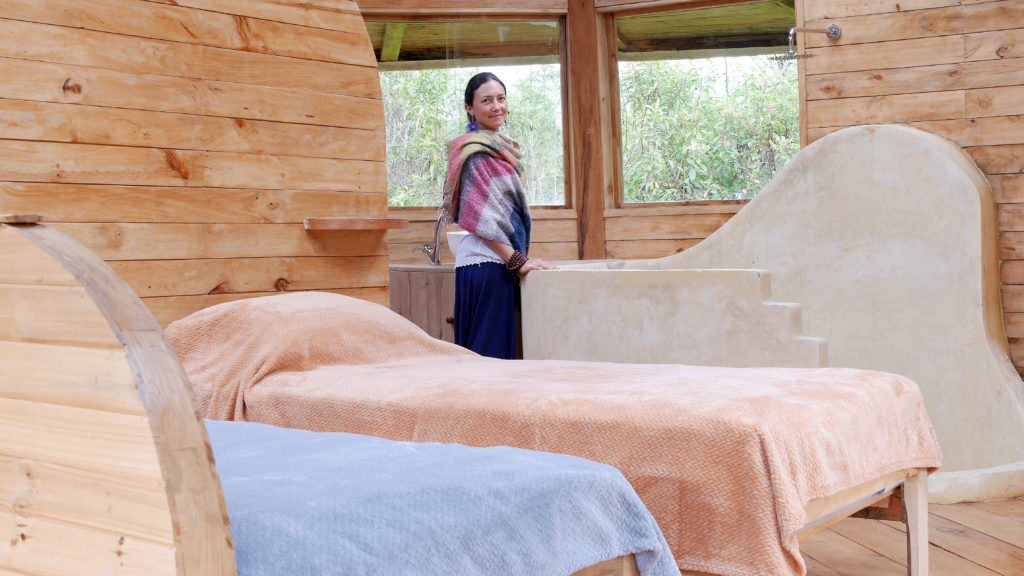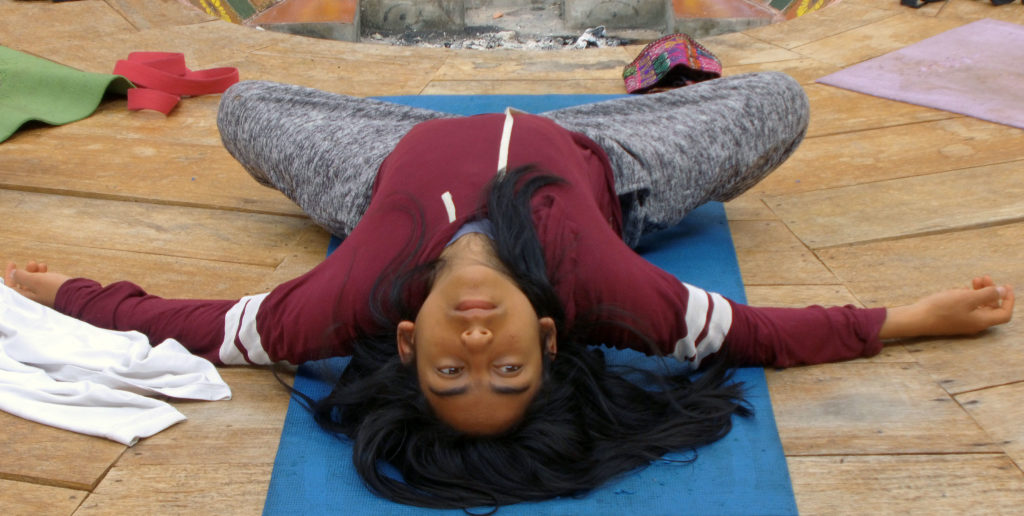 The hosts
You will be welcomed into Camilo and Juliana's living space: the botanic garden Alto Putumayo in the heart of Dantakunapa Natural reserve, one of the six protected areas which they preserve and regenerate via their foundation.  
Camilo is of mixed Caucasian-Putumayense background and he is the guardian of the Cosmo vision of this territory. He studied biology at third level and is passionate about painting and orchids (you will realise that soon enough). Juliana is a human biologist and doctor in traditional Chinese medicine and is also a nutritionist and herbalist. She specialized in fertility and Chinese phytotherapy which she studied during her many trips to Australia, India and Indonesia. She is currently the director of the Well-being centre. They really are an amazing couple.  
"How do you manage to protect hundreds of hectares of forest?" I asked them out of curiosity.  
"First of all, we buy lands in line with their level of importance relative to their ecological and cultural diversity. We can afford to buy those lands thanks to donations made to the Foundation by the national and international community at large. Then these lands are declared as Natural reserves of the wider community.  We then devise an environmental management plan in line with the conditions and aspects of each zone. We protect those lands by preserving them from destructive effects and then turn them into 'Laboratories' in order to learn from Mother nature and in doing so, we share this learning experience with everyone" they replied with humility.  
Camilo and Juliana create the perfect conditions to allow human beings to connect to life through the 4 main foundations (conservation, education, social network and coherence in well-being).  They provide a unique experience which is: to BE, to SERVE, to LIVE and to ENJOY nature. It is precisely what SolidErrance allows you to do in this region in the South of Columbia. 
A program based on the physical, mental and spiritual renewal through its many activities such as yoga, meditation, mud baths, thermal water therapy, growing vegetables or flowers in the garden, walks and treks throughout its territory and natural reserves, cultural activities and integration days and group therapy. Discussions on local medicines and ancestral rituals talks are also available. 
You will be accommodated in a 2 person wooden octagonal cabins on an area of 4 hectares in the countryside. You will eat healthy food and you will take part in the daily life and activities of your hosts while taking care of this amazingly beautiful land and its living creatures.  I bet you will be extremely interested in Camilo's tales as you stroll through the forest.  Treat yourself to this spiritual journey with Camilo and Juliana who will share their passion and knowledge with you.  A beautiful gift for both yourself, them and the environment.